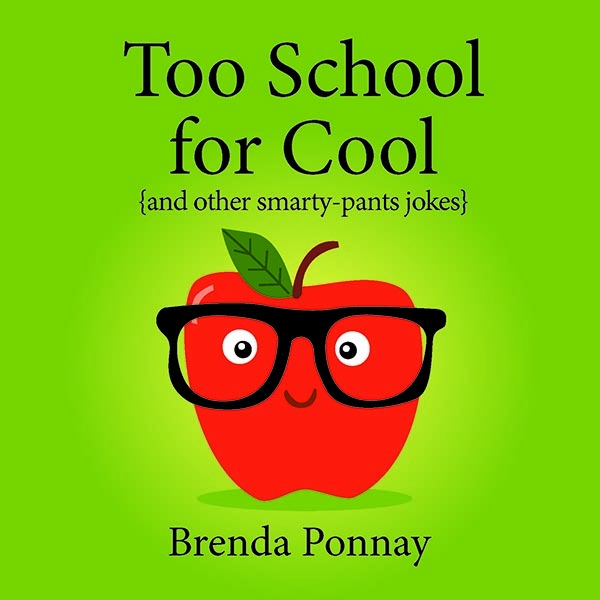 Too School for Cool
Funny school jokes are illustrated for extra silly laughs.
Nonfiction, Picture Book

Illustrated Jokes
Book Title: Too School for Cool
Author: Brenda Ponnay
Illustrator: Brenda Ponnay
Series:Illustrated Jokes
Digital Edition
eISBN: 9781532427022
Price: $9.99
Multiuser Price: $26.989999999999966
Paperback Edition
Paperback ISBN: 9781532427039
Trim Size: 8.5 X 8.5
Price: $12.99
Hardcover Edition
Hardcover ISBN: 9781532427046
Trim Size: 8.5 X 8.5
Price: $24.99
Audiobook Edition
Audiobook ISBN: 9781532427053
Runtime:
Price: $
Book Details
ATOS:
Age Level: 6-12
Reading Level: K3
BISAC: JNF028020, JUV035000, JUV019000
BIC:WHJ
Page Count: 28
Year of Publication: 2020
Release Date: 09/01/2020
Language: eng
Series Description:
Kids jokes are even funnier when paired with humorous illustrations. Brenda Ponnay's signature style is paired with age-appropriate jokes in this series.
Keywords:
back to school, first day of school, back to school gift, school jokes, starting school, first day of school joke, teacher joke, classroom jokes, jokes for school, kids school, kindergarten joke, graduation gift, teacher appreciation gift, teacher gift under $10, funny, funny jokes, funny books for kids, joke books for kids, illustrated jokes, ages 6-8, ages 9-12, dad jokes, silly jokes, clean jokes, clean joke book, kid joke book, humor, hilarious, joke gift, joke book gift, gift for boys