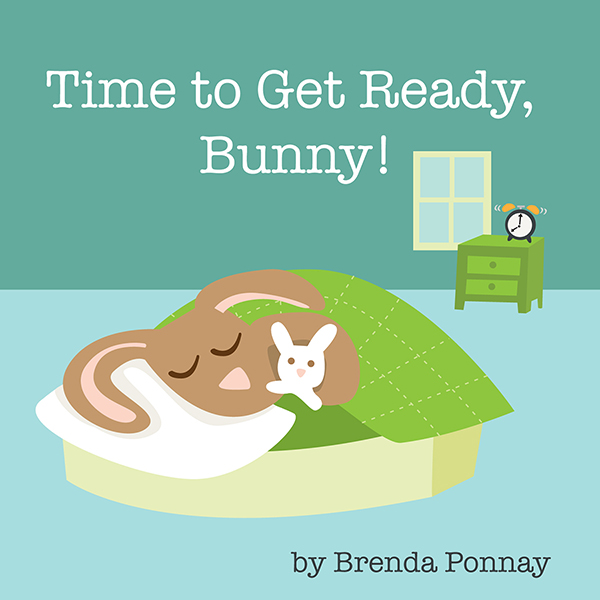 Time to Get Ready, Bunny!
In this charming little book, author/illustrator Brenda Ponnay has artfully depicted the morning routine of so many families.
Fiction, Picture Book

Time for Bunny
Book Title: Time to Get Ready, Bunny!
Author: Brenda Ponnay
Illustrator: Brenda Ponnay
Series:Time for Bunny
Digital Edition
eISBN: 9781623954017
Price: $9.99
Multiuser Price: $26.99
Paperback Edition
Paperback ISBN: 9780983842866
Trim Size: 8.5 x 8.5
Price: $14.99
Book Details
ATOS: 0.8
Lexile: AD140L
GRL: D
Age Level: 4-8
Reading Level: K3
BISAC: JUV002210, JUV013060, JUV010000
BIC:YBCS
Page Count: 24
Year of Publication: 2013
Release Date: 08/15/2013
Language: eng
Series Description:
Kids take over in these funny books. Bunny needs to get ready for school, eat his dinner and go to bed. Simple imperative sentences are a delight for preschool through beginning readers.
Keywords:
bunny, slowpoke, bunnies, rabbit, family, manners, getting ready, ready for school, backpack, morning routine, preschool books, Back to school, Baby, First Day of School, Picture Book, ages 3-5, ages 6-8, mom, 1st day of school, starting school, school stories