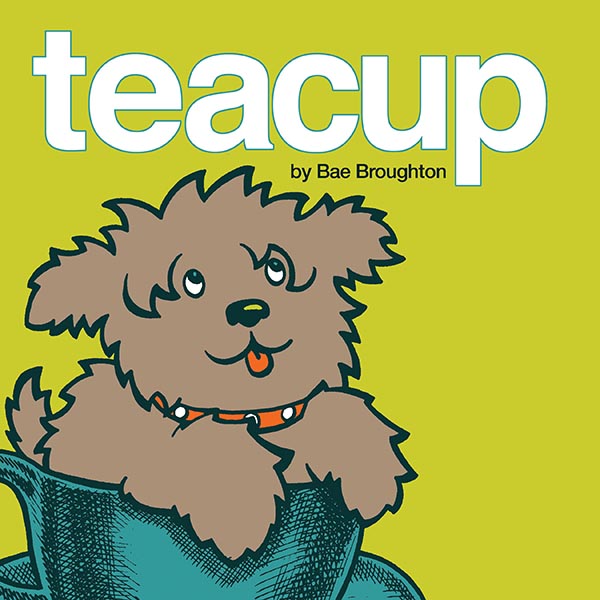 Teacup
A tiny doggie gets lost in a big world.
Little ones will relate to a little pup who just wants to explore. When Teacup jumps away from her owner, she's faced with a great big world that's a little bit scary. New friends are not far away and Teacup discovers that even a little dog can have a big adventure.
Book Title: Teacup
Author: Bae Broughton
Illustrator: Bae Broughton
Digital Edition
eISBN: 9781532431708
Available in single or multi-user editions.
Print Edition(s)
Trim Size:
8.5 x 8.5
Perfect Bound ISBN: 9781532431715
Hardcover ISBN: 9781532431722
Audiobook Edition
Audiobook ISBN: 9781532431739
Book Details
Lexile:
AD480L
Age Level:
3-6
Reading Level:
K3
BISAC:
JUV002070, JUV039060, JUV039140
BIC:
YBCS
Page Count:
36
Year of Publication:
2021
Release Date:
12/01/2021
Language:
eng
Keywords:
dog, doggie, tiny, small dog, teacup, teacup dog, teacup dog book, crow, friends, getting lost, family, squirrel, animals, adventure, flying, responsibility, cute animals, retro illustration, animal book, animal picture book, sweet, ages 3-5, ages 4-8, ages 3-6, preschool, story time, circle time, kindergarten, big and little, opposites, first grade, grade 1, 1st grade