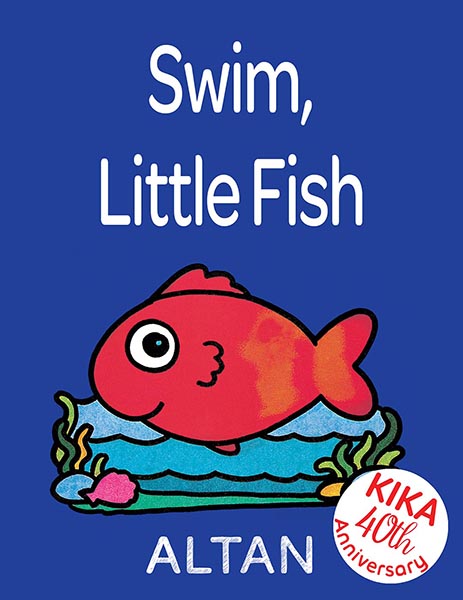 Swim, Little Fish
Digital Only, Early Concept, Fiction, Picture Book

Kika's First Books
Book Title: Swim, Little Fish
Author: Altan
Illustrator: Altan
Series: Kika's First Books
Digital Edition
eISBN: 9781532406225
Available in single or multi-user editions.
Print Edition(s)
Book Details
ATOS:
1.3
Lexile:
190L
GRL:
D
Age Level:
1-5
Reading Level:
K3
BISAC:
JUV002100, JUV009040, JUV038000
BIC:
YBCB
Page Count:
34
Year of Publication:
2018
Release Date:
04/01/2018
Language:
eng
Series Description:
Kika's First Books are celebrating their 40th anniversary with new publications in English after being loved in Italy for generations. These sweet little books make excellent read alouds for the youngest listeners. Kika's First Books explore common childhood themes and experiences and are lots of fun for little ones.
Keywords:
animals, fish, ocean, ocean animal, sea, seaweed, fish bedtime, toddler fish, baby fish, beginning reader fish, italian, kika, swim little fish, cute fish book for kids, fish book for toddlers, baby, toddler, 0-3, preschool