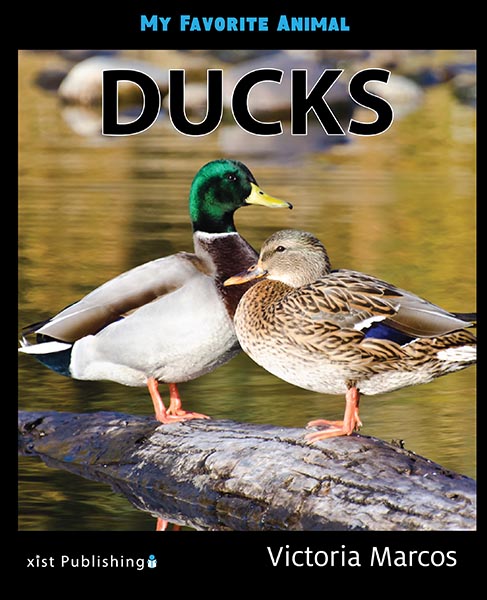 My Favorite Animal: Ducks
Learn all about ducks in this nonfiction text with built-in questions.
Informational Text, Nonfiction

My Favorite Animal
Book Title: My Favorite Animal: Ducks
Author: Victoria Marcos
Series:My Favorite Animal
Digital Edition
eISBN: 9781532416200
Price: $9.99
Multiuser Price: $26.989999999999984
Paperback Edition
Paperback ISBN: 9781532416217
Trim Size: 7.5 x 9.25
Price: $12.99
Audiobook Edition
Audiobook ISBN: 9781532419317
Runtime:
Price: $
Book Details
ATOS:
Lexile: 600L
Age Level: 6-12
Reading Level: K3
BISAC: JNF003210, JNF051050, JNF046000
BIC:YBL
Page Count: 36
Year of Publication: 2021
Release Date: 03/17/2021
Language: eng
Series Description:
Learn all about your favorite animal in these informational picture books. Excellent photographs are paired with engaging text and fun questions throughout each of the books.
Keywords:
ducks, duck, bird, goose, wild duck, duck facts, duck information, duck photos, learn about ducks, duck report, nonfiction, animal nonfiction, book about ducks, childrens book duck, duck kids book, duck childrens book, duck kindergarten, duck 1st grade, duck 2nd grade