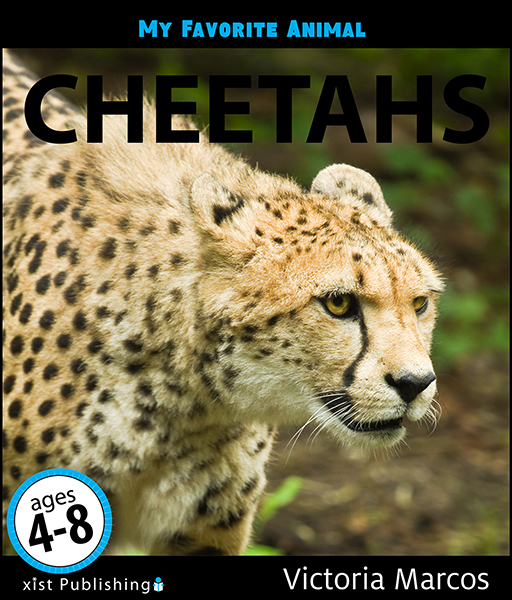 My Favorite Animal: Cheetahs
A book all about cheetahs.
Informational Text, Nonfiction

My Favorite Animal
Book Title: My Favorite Animal: Cheetahs
Author: Victoria Marcos
Series:My Favorite Animal
Digital Edition
eISBN: 9781623955021
Price: $9.99
Multiuser Price: $26.99
Paperback Edition
Paperback ISBN: 9781623956578
Trim Size: 7.375 x 9
Price: $14.99
Book Details
ATOS:
Lexile: 620L
Age Level: 5-10
Reading Level: K3
BISAC: JNF003160, JNF051050, JNF046000
BIC:YBCS
Page Count: 40
Year of Publication: 2014
Release Date: 10/15/2014
Language: eng
Series Description:
Learn all about your favorite animal in these informational picture books. Excellent photographs are paired with engaging text and fun questions throughout each of the books.
Keywords:
cheetah, cats, african animals, hunter, predator, cheetah kitten, cheetah book for kids, african animals, nonfiction for 2nd grade, big cats book, common core 1st grade, animal books for kindergarten, ages 3-5, ages 6-8, kindergarten, preschool