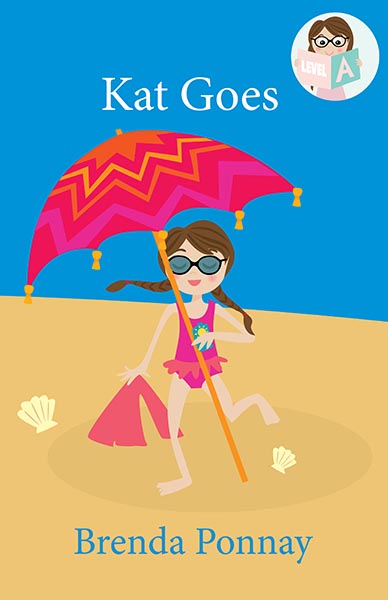 Kat Goes
Short sentences are paired with fun illustrations to get kids reading about Kat and all of the places she goes.
Beginning Readers, Fiction

We Can Readers
Book Title: Kat Goes
Author: Brenda Ponnay
Illustrator: Brenda Ponnay
Series: We Can Readers
Digital Edition
eISBN: 9781532411229
Available in single or multi-user editions.
Print Edition(s)
Trim Size:
5.5 x 8.5
Perfect Bound ISBN: 9781532441059
Saddle Stitch ISBN:
9781532411236
Hardcover ISBN: 9781532435355
Audiobook Edition
Audiobook ISBN: 9781532418945
Runtime: 00:00:42
Book Details
ATOS:
0.8
Lexile:
BR100L
GRL:
A
Age Level:
4-7
Reading Level:
K3
BISAC:
JUV023000, JUV043000, JUV032170
Page Count:
16
Year of Publication:
2019
Release Date:
02/15/2019
Language:
eng
Series Description:
The We Can Readers series consists of 32 level A-C books featuring neighborhood friends. The WE CAN kids are a diverse group of schoolmates who know they can do anything when they work together. Each We Can Readers book features bright and fun illustrations paired with simple sentences for developing reading fluency.
Keywords:
girls, beach, store, library, school, kat goes, kat can, cute beginning reader, cute leveled reader, brenda ponnay, kat, books for girls, activities for kids, funny leveled reader, level a, guided reading level a, beginning reader, level a reader, level b, level b reader, guided reading level b, beginning reader level a, beginning reader level b, leveled reader level a