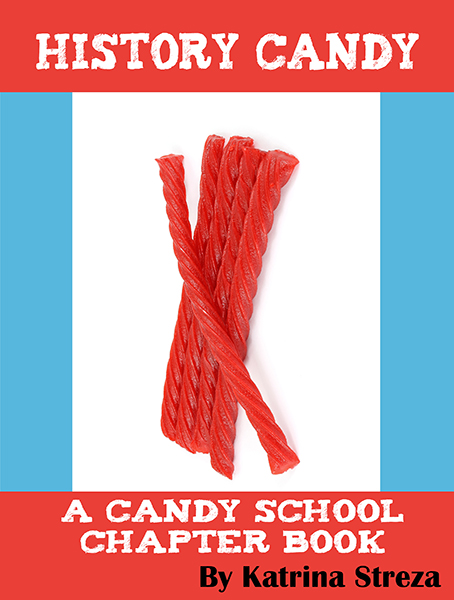 History Candy
Candy is a way of life for Danny and Sam. When their class learns about the pioneers, the boys must imagine a world without candy stores.
Chapter Book, Fiction

Candy School
Book Title: History Candy
Author: Katrina Streza
Series:Candy School
Digital Edition
eISBN: 9781623955830
Price: $3.99
Multiuser Price: $26.99
Paperback Edition
Paperback ISBN: 9781623955823
Trim Size: 5 x 7
Price: $9.99
Book Details
ATOS: 3.6
Lexile: 610L
GRL: N
Age Level: 6-10
Reading Level: K3
BISAC: JUV016140, JUV005000, JNF051180
BIC:YFA
Page Count: 60
Year of Publication: 2014
Release Date: 07/21/2014
Language: eng
Series Description:
Beginning chapter books featuring basic educational concepts explained through interactions in a candy store.
Keywords:
history, funny, friendship, school stories, chapter book, boys, candy, boys, chapter book for boys, candy store, ages 6-8, preteen, beginning chapter book