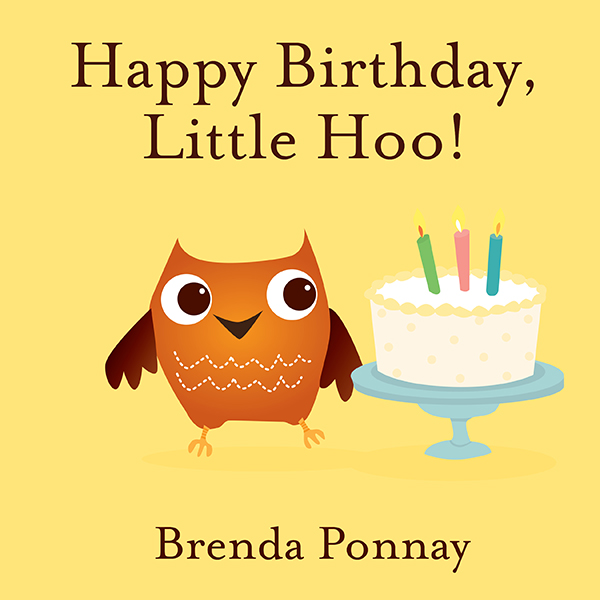 Happy Birthday, Little Hoo!
It's Little Hoo's birthday and he can't wait.
Nonfiction, Picture Book

Little Hoo
Book Title: Happy Birthday, Little Hoo!
Author: Brenda Ponnay
Illustrator: Brenda Ponnay
Series:Little Hoo
Digital Edition
eISBN: 9781532401916
Price: $9.99
Multiuser Price: $26.99
Paperback Edition
Paperback ISBN: 9781532401909
Trim Size: 8.5 x 8.5
Price: $14.99
Hardcover Edition
Hardcover ISBN: 9781532410574
Trim Size: 8.5 x 8.5
Price: $24.99
Book Details
ATOS: 1.7
Lexile: 410L
GRL: F
Age Level: 3-6
Reading Level: PreK
BISAC: JUV017100, JUV002040, JUV009030
BIC:YBCS
Page Count: 32
Year of Publication: 2017
Release Date: 03/13/2017
Language: eng
Series Description:
Little Hoo is a anxious little owl. Little Hoo stories help young children navigate common situations with humor and courage.
Keywords:
owl, birthday book, little hoo, preschool book, preschool birthday, patience, teach manners, teach patience, owls, birthday, birthday cake, birthday presents, planning party, mom, family, grandparents, preschool, ages 3-5, ages 6-8, kindergarten