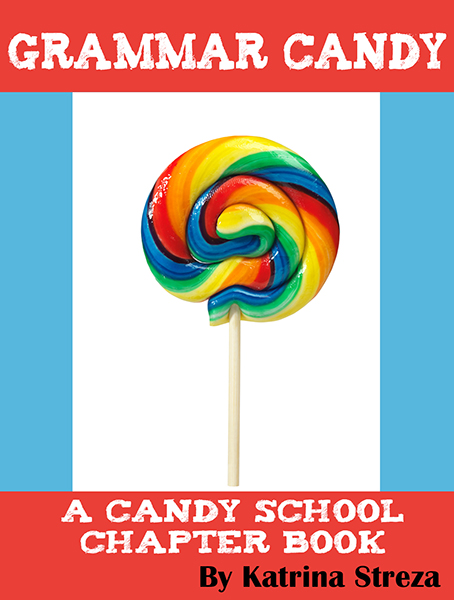 Grammar Candy
Have you ever wondered what exactly an adjective was? Visit Mr. Candor's Candy Shop and learn about nouns, pronouns, adjectives, and more.
Chapter Book, Fiction

Candy School
Book Title: Grammar Candy
Author: Katrina Streza
Series:Candy School
Digital Edition
eISBN: 9781623953492
Price: $3.99
Multiuser Price: $26.99
Paperback Edition
Paperback ISBN: 9781623953478
Trim Size: 5 x 7
Price: $9.99
Book Details
ATOS: 3.4
Lexile: 570L
GRL: N
Age Level: 6-10
Reading Level: K3
BISAC: JUV035000, JUV005000, JUV045000
BIC:YFA
Page Count: 64
Year of Publication: 2013
Release Date: 03/22/2013
Language: eng
Series Description:
Beginning chapter books featuring basic educational concepts explained through interactions in a candy store.
Keywords:
grammar, funny, friendship, school stories, chapter book, boys, candy, educational, chapter book boys, english language, learn grammar, learn english rules, soccer, candy shop, ages 6-8, ages 3-5, second grade, 2nd grade, first grade, 1st grade