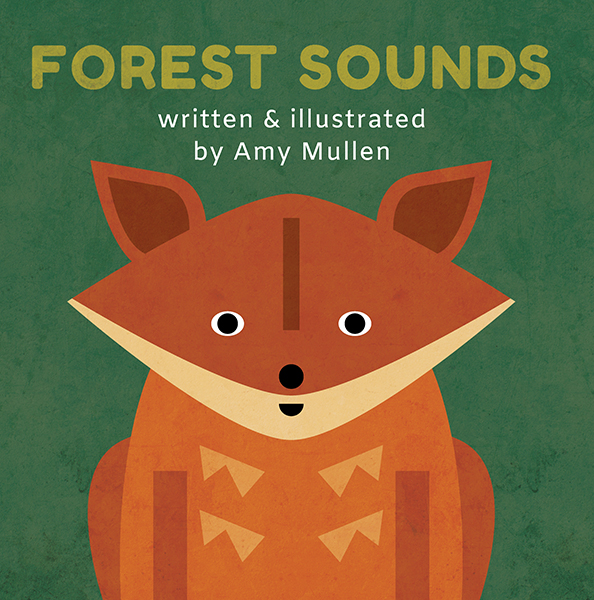 Forest Sounds
Hear forest sounds in this charming book for toddlers.
Early Concept, Nonfiction, Picture Book

Animal Sounds
Book Title: Forest Sounds
Author: Amy Mullen
Illustrator: Amy Mullen
Series:Animal Sounds
Digital Edition
eISBN: 9781532415913
Price: $9.99
Multiuser Price: $26.98999999999999
Paperback Edition
Paperback ISBN: 9781532415920
Trim Size: 8.5 x 8.5
Price: $12.99
Audiobook Edition
Audiobook ISBN: 9781532431913
Runtime:
Price: $
Book Details
ATOS:
Lexile: AD140L
GRL: B
Age Level: 0-4
Reading Level: K3
BISAC: JUV002030, JUV002040, JUV009110
BIC:YBCS
Page Count: 20
Year of Publication: 2021
Release Date: 01/21/2021
Language: eng
Series Description:
Darling animals share their sounds in these delightfully illustrated books from Amy Mullen. Each book features 8 animals with simple sentences showcasing their sounds. From pigs to parrots, young children will build understanding of the natural world and reading fluency.
Keywords:
animals, forest animals, sounds, bird, mouse, bear, owl, frog, animal sounds, animal noises, baby, age 0-3, toddler, preschool, books for babies, animal book baby, animal sounds book, cute animal book baby, toddler animal book, pretty animal book, animal picture book, animal childrens book, picture book for toddlers, picture book for babies, animal book for toddler, paperback toddler book, animal gift book baby, book baby gift, baby shower book gift, book baby shower, cute gift for baby, books for baby library, pretty animal book, simple book for kids, simple toddler book, short toddler book, short baby book, toddler bedtime, bedtime story, bedtime book baby, easy to read, beginning reader, animal reader