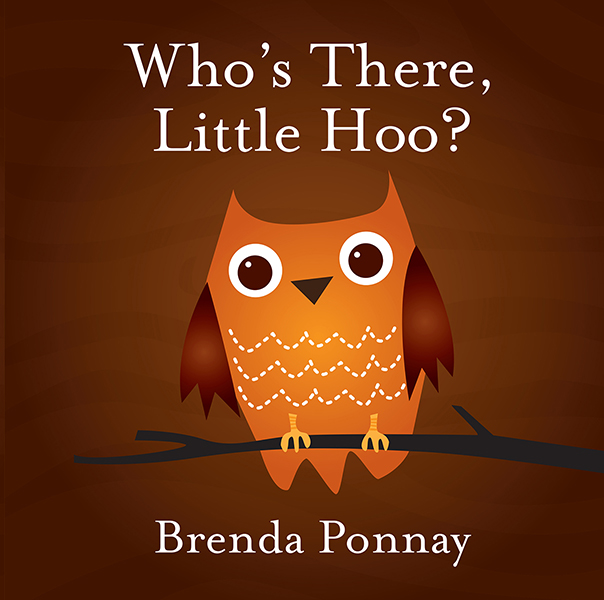 Who's There, Little Hoo?
Halloween doesn't have to be scary, but Little Hoo is a little bit nervous when there's a knock at the door.
Nonfiction, Picture Book

Little Hoo
Book Title: Who's There, Little Hoo?
Author: Brenda Ponnay
Illustrator: Brenda Ponnay
Series:Little Hoo
Digital Edition
eISBN: 9781623953997
Price: $9.99
Multiuser Price: $26.99
Paperback Edition
Paperback ISBN: 9781623950910
Trim Size: 8.5 x 8.5
Price: $14.99
Hardcover Edition
Hardcover ISBN: 9781532410611
Trim Size: 8.5 x 8.5
Price: $24.99
Book Details
ATOS: 0.9
Lexile: 180L
GRL: D
Age Level: 3-6
Reading Level: PreK
BISAC: JUV017030, JUV013060, JUV002040
BIC:YBCS
Page Count: 24
Year of Publication: 2013
Release Date: 09/01/2013
Language: eng
Series Description:
Little Hoo is a anxious little owl. Little Hoo stories help young children navigate common situations with humor and courage.
Keywords:
Halloween, owls, anxiety, holiday, trick or treat, party, toddler halloween, preschool halloween, owl, squirrel, bear, family, mama, mom, fear, toddler fears, preschool fears, preschool anxiety, worries, kids worry, social emotional books for kids, anxiety kids, anxiety preschool, toddler anxiety, little hoo, little hoo series, ages 3-5, baby, ages 0-3, halloween little kids, not scary halloween, childrens book, preschool book