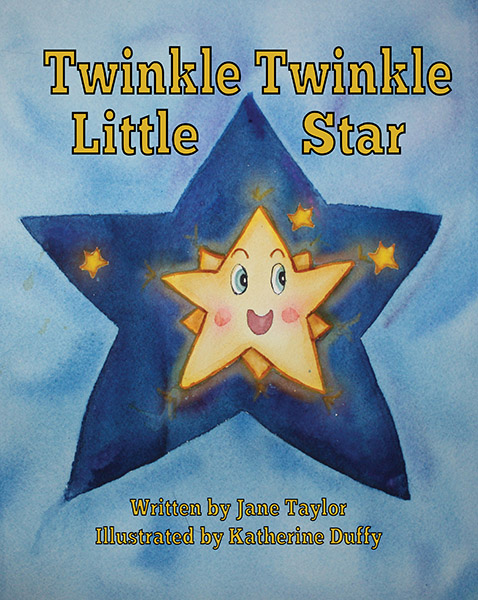 Twinkle, Twinkle Little Star
Twinkle, Twinkle, Little Star comes to life in this cute children's book illustrated by Katherine White. Additional verses will have you reading and singing along to this children's classic.
Book Title: Twinkle, Twinkle Little Star
Author: Jane Taylor
Illustrator: Katherine Duffy
Digital Edition
eISBN: 9781532400742
Available in single or multi-user editions.
Print Edition(s)
Trim Size:
8 x 10
Perfect Bound ISBN: 9781532400735
Hardcover ISBN: 9781532436437
Book Details
ATOS:
3.0
Lexile:
NP
GRL:
H
Age Level:
2-6
Reading Level:
PreK
BISAC:
JNF057000, JUV009080, JUV035000
BIC:
YBCS
Page Count:
32
Year of Publication:
2016
Release Date:
08/02/2016
Language:
eng
Keywords:
twinkle, twinkle star, twinkle twinkle little star, nursery rhyme, lullaby, nursery rhyme, stars, preschool, baby, ages 3-5, mozart kids, baby story, toddler, illustration, clouds, rainbow, sing along