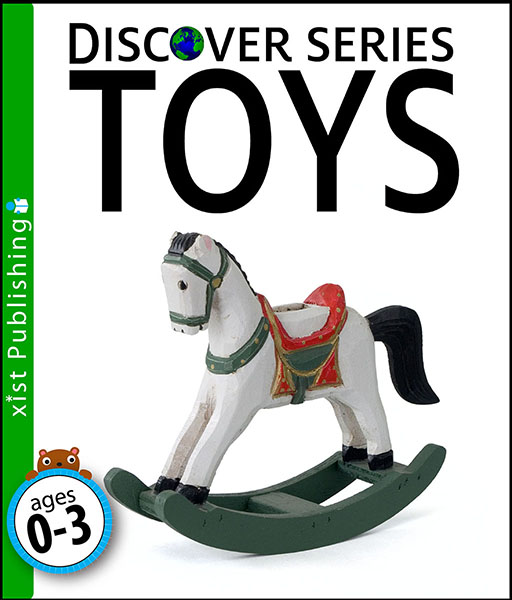 Toys
A book about toys from Discover series.
Early Concept, Nonfiction

Discover Series
Book Title: Toys
Author: Xist Publishing
Series:Discover Series
Digital Edition
eISBN: 9781623952501
Price: $9.99
Multiuser Price: $26.99
Paperback Edition
Paperback ISBN: 9781623950811
Trim Size: 8.5 x 8.5
Price: $14.99
Book Details
ATOS:
Lexile: NP
GRL: LB
Age Level: 0-4
Reading Level: PreK
BISAC: JUV002050, JUV014000, JUV051000
BIC:YBCS
Page Count: 28
Year of Publication: 2015
Release Date: 04/15/2015
Language: eng
Series Description:
Labeled books for babies, toddlers and language learners. Each page features a photographed item on a white background with a simple title beneath it.
Keywords:
toys, toy book, book for toddler, classic toys, pull toy, blocks, imagination, snakes, cobra, rattlesnake, king snake, snake photo, snake book for kids, cobra book, animal books forbabies, animal book for toddlers, animal, reptile, baby book, baby, toddler, ages 0-3, words, learn english, learn to read, picture book, book of words, photo book, words, labeled book, childrens book