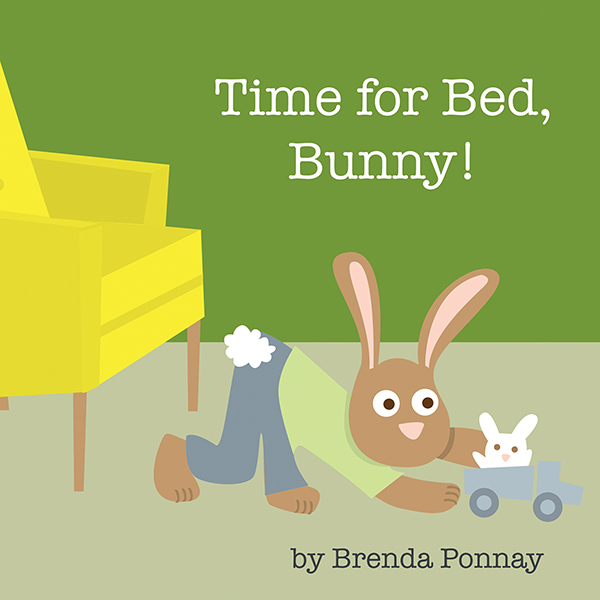 Time for Bed, Bunny!
Bunny? Bunny! It's time to convince Bunny to get to bed, but somehow, bedtime keeps taking longer and longer.
Fiction, Picture Book

Time for Bunny
Book Title: Time for Bed, Bunny!
Author: Brenda Ponnay
Illustrator: Brenda Ponnay
Series:Time for Bunny
Digital Edition
eISBN: 9781623953966
Price: $9.99
Multiuser Price: $26.99
Paperback Edition
Paperback ISBN: 9781475235814
Trim Size: 8.5 x 8.5
Price: $14.99
Book Details
ATOS: 1.0
Lexile: AD190L
GRL: F
Age Level: 4-8
Reading Level: K3
BISAC: JNF003030, JUV009080, JNF003000
BIC:YBCS
Page Count: 26
Year of Publication: 2013
Release Date: 03/28/2013
Language: eng
Series Description:
Kids take over in these funny books. Bunny needs to get ready for school, eat his dinner and go to bed. Simple imperative sentences are a delight for preschool through beginning readers.
Keywords:
humor, dinner, food, eating, daily life, bunny, rabbits, animals, family, manners, parents, mom, dad, meal time, getting ready, preschool, kindergarten, preschool, ages 3-5, ages 6-8, easy to read, picture book reader, rabbit family, brenda ponnay