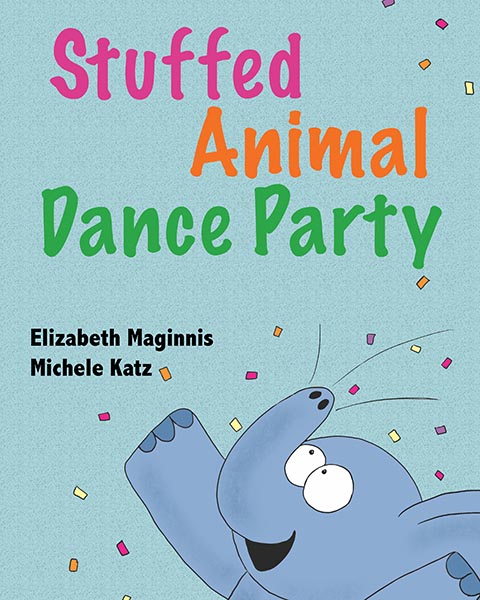 Stuffed Animal Dance Party
It's time for the toys to twirl!
When two little girls head outside to play, it's time for their inside toys to have a good time. Dolls, stuffed animals and more take to the bedroom dance floor for a fun dance party before their owners return.
Book Title: Stuffed Animal Dance Party
Author: Elizabeth Maginnis
Illustrator: Michele Katz
Digital Edition
eISBN: 9781532415838
Available in single or multi-user editions.
Print Edition(s)
Trim Size:
8 x 10
Perfect Bound ISBN: 9781532415845
Hardcover ISBN: 9781532436215
Audiobook Edition
Audiobook ISBN: 9781532432149
Book Details
Lexile:
AD560L
Age Level:
3-7
Reading Level:
K3
BISAC:
JUV051000, JUV015010, JUV040000
BIC:
YBCS
Page Count:
32
Year of Publication:
2021
Release Date:
08/17/2021
Language:
eng
Keywords:
dance, stuffed animal, doll, toy, party, kids dance party, dance party, dance book, rhyming, picture book, preschool dance, kindergarten dance, rhyming dance, storytime, story time, dance circle time, dance storytime, circle time, circle time story, learn about dance, tigers, elephant, unicorn, ages 3-5, ages 4-6