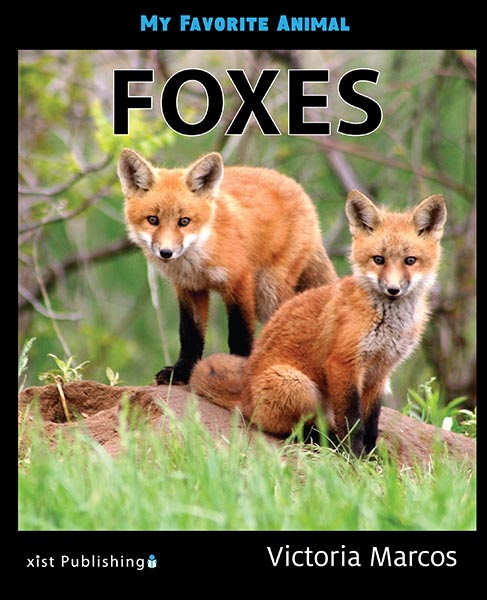 My Favorite Animal: Foxes
Learn all about foxes in this nonfiction text with built-in questions.
Informational Text, Nonfiction

My Favorite Animal
Book Title: My Favorite Animal: Foxes
Author: Victoria Marcos
Series:My Favorite Animal
Digital Edition
eISBN: 9781532416224
Price: $9.99
Multiuser Price: $26.989999999999984
Paperback Edition
Paperback ISBN: 9781532416231
Trim Size: 7.5 x 9.25
Price: $12.99
Audiobook Edition
Audiobook ISBN: 9781532419324
Runtime:
Price: $
Book Details
ATOS:
Lexile: 610L
Age Level: 6-12
Reading Level: K3
BISAC: JNF003100, JNF051050, JNF046000
BIC:YBL
Page Count: 36
Year of Publication: 2021
Release Date: 03/17/2021
Language: eng
Series Description:
Learn all about your favorite animal in these informational picture books. Excellent photographs are paired with engaging text and fun questions throughout each of the books.
Keywords:
fox, foxes, animals, animal, animal book, fox book, fox book kids, ages 3-5, ages 6-8, my favorite animal, animal nonfiction, nonfiction, fox facts, fox information, learn about foxes, victoria marcos